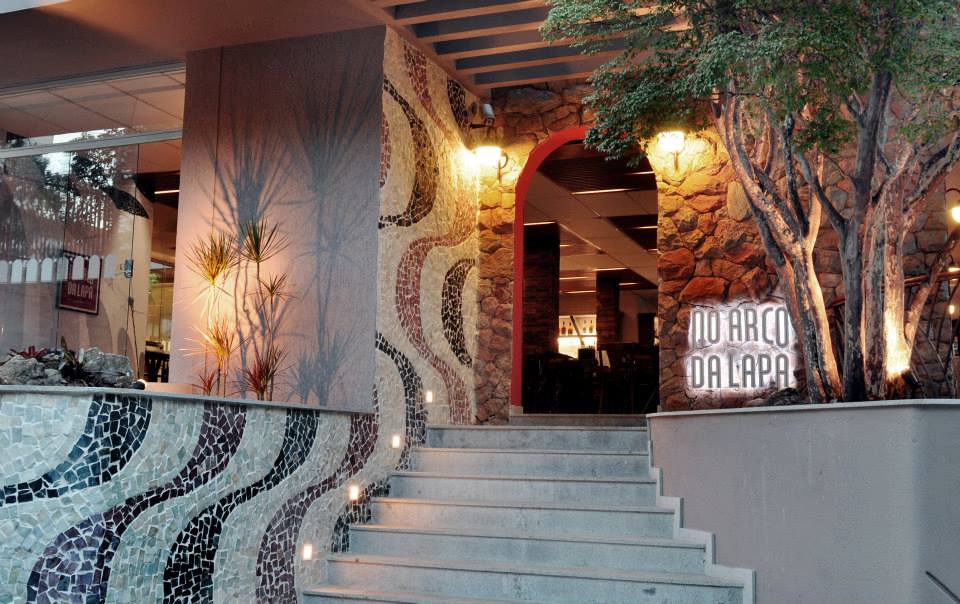 Acting on the No Arco da Lapa – Restaurant and Choperia in Belo Horizonte was a great pleasure. All work was conducted based on the theme of the neighborhood of Lapa in Rio de Janeiro. The bohemian life was the highlight of the decor and the curves of the Arcos da Lapa Rio are present throughout the architecture of the place.
Expanded balcony, contact with the road and its existing large trees. This concept along with the new pavement in Portuguese stones give the balcony tone of the bohemian streets of Lapa.
We created a lounge near the bamboo garden where they had some toys and the old shelter gas. Thus the space hitherto underutilized became a great choice for birthdays and gatherings of friends!
Go through there to take that cold beer, try dishes and enjoy the view!